Practicing soon!!
Practice schedule will be up soon
Titan Youth Organization football is on it's way to practices and opening kickoff so parents bulk them up; and kids bring it on, football is here!
Registration
Yes one of our coordinators is willing to get you going with a football team in Titans Youth Organization. We have several teams that will be in your area. Contact us at (262) 478-7736 and you and your child will be ready for some football!
Practice
We will be having training camps soon to get kids in shape for this coming 2016 year!!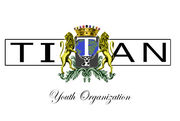 Yes Parents
We are still looking for coaches or volunteers that will like to be involved with the children helping out the Organization so contact our parent coordinator (262)478-7736 Coach Trina.
Roster expanding
We are constantly expanding Titans Youth Organization we have several teams that are near your area and we are looking for kids of all ages 5 years old up to High School seniors!! Full contact football helmet, shoulder pads for youth. High School level we compete against other high schools and get them ready for the High School season!!